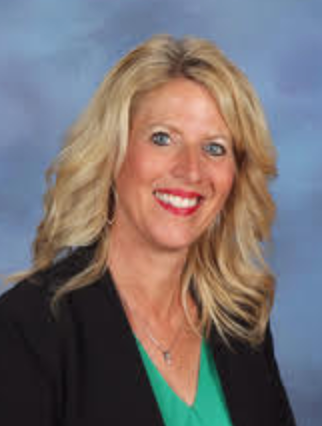 Jody Rittmiller, Assistant Principal
Welcome to Hilltop STEM!
I am honored to serve as principal of Hilltop Elementary. Hilltop is a school filled with highly motivated staff, dedicated families, and remarkable students.
Welcome to Hilltop Elementary School, located in Henderson, Minnesota. Hilltop Elementary School embraces a diverse community of grade 4 and 5 learners within the Le Sueur-Henderson Public School District. Hilltop Elementary School's motto is we learn together, we lead together and we succeed together. We partner with families, the community, higher education institutions, innovative businesses and nonprofit organizations and engaged community leaders to prepare our students for college, career and life.

Every day, students walk through the doors of Hilltop Elementary School filled with talent, dreams, and enormous potential. Please take some time to explore the different pages and links within our website and you will quickly discover what makes Hilltop such a special place for the 4th and 5th grade students in the Le Sueur-Henderson School District. In this small school, students have GIANT opportunities to challenge themselves through our STEM program, receive individualized instruction through our 1:1 Chromebook initiative, explore classes such as art, media, music, and physical education, participate in school wide PBIS programming, and showcase talents through various local, regional, and state academic competitions. We continue to develop leadership skills through participation in Student Council, Fuel Up to Play 60, Student Advisory, and much more!

Our educators are supported and empowered, and our school is safe and has a nurturing learning environment for all students. We strive to provide an organizational culture that values each employee and provides excellent customer service to our students and families. challenging, and inspires all students to make a positive contribution to society. Hilltop Elementary School is a champion for every child and is committed to educating the whole child, offering families a portfolio of rich options and programs to ensure all students have the support they need to achieve their potential and dreams.
Educating the next generation is a great responsibility, and it depends on strong relationships between the district, its schools, families, and our community. Hilltop Elementary School demonstrates integrity in all of our relationships through clear, honest communication; by achieving results and by respecting the expertise in our communities. We welcome you to our school community.
If you have any questions or are in need of a tour, please call the office at 507-665-5900.
Jody Rittmiller, Park & Hilltop Assistant Principal
jrittmiller@isd2397.org
Darren Kern, Park & Hilltop Principal
dkern@isd2397.org